一時停止中:再開時期未定
【GO TO トラベルキャンペーンについて】
※キャンペーン一時停止中
SHIROKUMA INNは、Go Toトラベルキャンペーンの宿泊事業者として登録されております。
◆直接のご予約に限りGO TO キャンペーンの対象となります。
 ※Booking.com経由は対象となりません。
 ※Airbnb経由のご予約は現在対象外ですが、10月中旬以降に対象となる予定です。
 
 【重要】観光庁より発行されております「Go To トラベル事業をご利用いただく皆様へ」
     を必ずご確認いただき、同意の上、ご予約いただきますようお願いいたします。
     →  こちら「GO TO トラベルのご利用にあたっての遵守事項」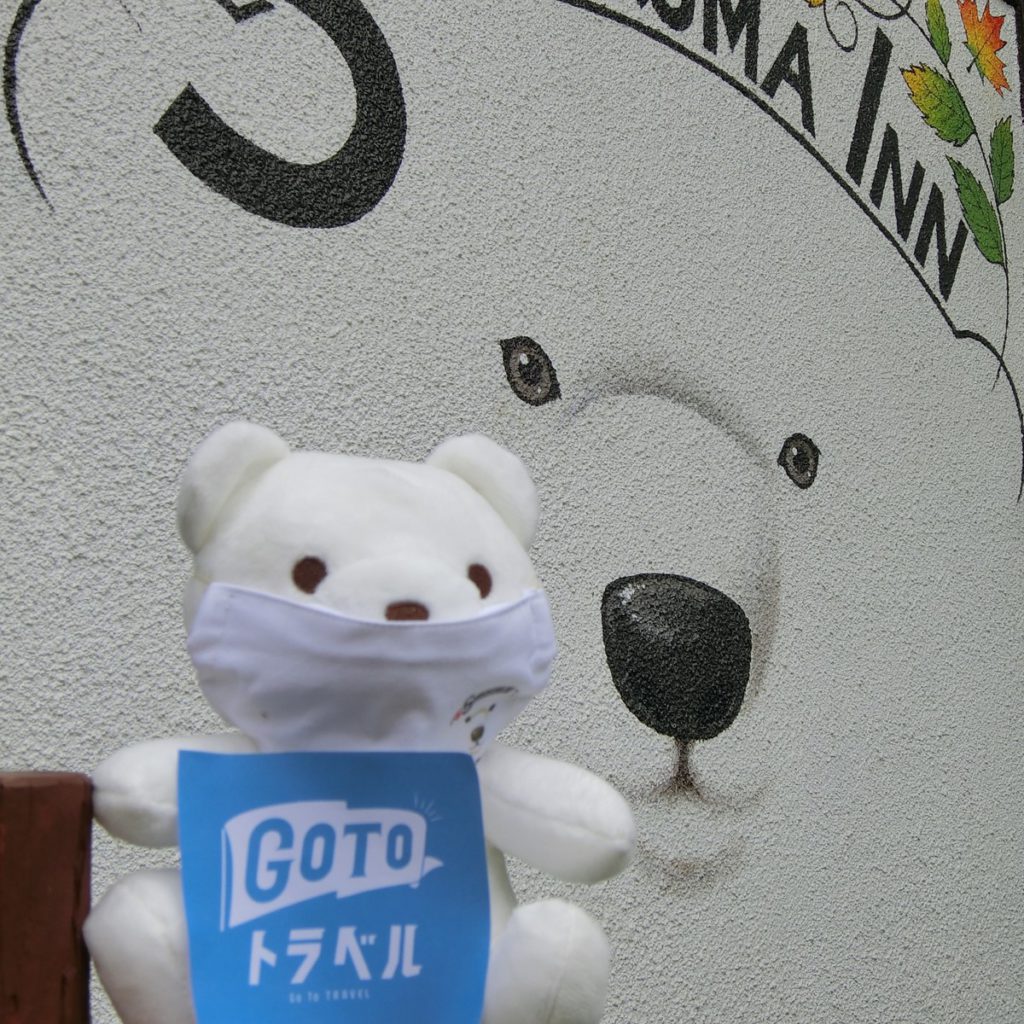 Hi GlobeTrotters

Still at home? Check out Japan's new; Go To Travel. Although the timing is bad, the idea is great.
Make (only on our website to qualify) reservations or at other participating hotels inside Japan, and the Japanese government will pay 35% of the room rate. Simple. I'm motivated, 35% is great in these times of uncertainty.
Plus, Toyama City is adding free passport-coupons to the deal: Up to a 1,000 yen. And so much more!!! Check it out. Good for restaurants, museums, tram-lines, and gifts. Economics has hit the Service/ Hospitality Industry hard. Many businesses need your support now, so they can be here tomorrow. Please enjoy, while Social Distancing, Wearing masks, and Washing your hands.